We have the Largest Selection of Mossrock Boulders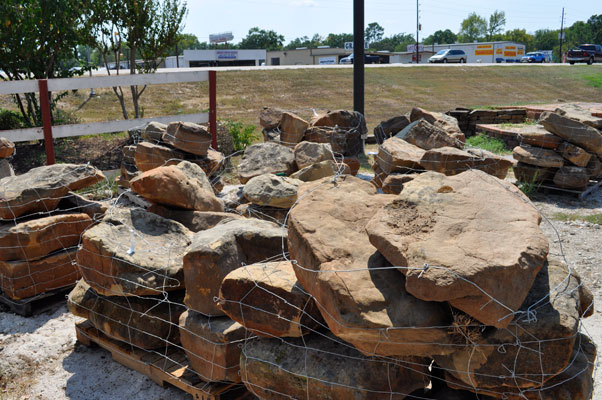 Hello from all of us here at Weisinger Materials and Welcome to our new website!
We are a wholesale/retail Landscaping Supply Company in Conroe, Texas and for the past 18 years we have built our business on maintaining high quality customer service and having the highest quality products that we can produce and locate. Our Double Ground Mulches are some of the highest quality available in the state of Texas. We also have the largest Mossrock Boulder inventory around.
Mailing List cannot be automatically migrated
Pavestone
Mulch
Oklahoma Flagstone
Mossrock Boulders
Mossrock Stackables
Rock
Sand and Soils
We can also Deliver!


Contact Us today to find out about our newest products and sales.

936.788.2989
COL-MET METAL EDGEING
RALEIGH ST AUGUSTINE GRASS
TECHNISOIL HARDSCAPE SEALERS AND MATERIAL STABILIZERS.
FABRISCAPE PROFESIONAL LANDSCAPE FABRICS.